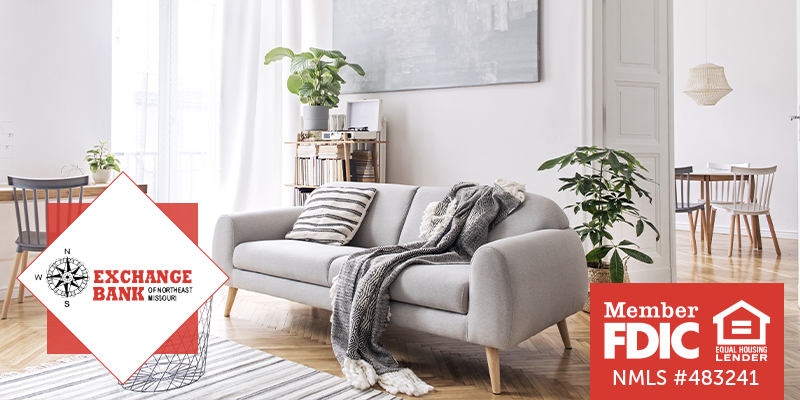 How much can I reasonably spend on a home? This is a question every single prospective homeowner asks before purchasing a house, and this is exactly what we want them to be asking! While buying a home is a great financial investment to start building equity and wealth, no one wants to be house poor. Create a budget for yourself by using the tips below or jump straight to our mortgage calculator.
Save for a Down Payment and Closing Costs
A down payment on a house is what you pay for the home up front. The larger down payment you can do, the lower your loan amount will be. Not only does a large down payment lower monthly mortgage bills, but it cuts the amount of interest you pay on the home loan over time.
Many loan programs allow first-time homeowners to buy a house with zero money down. This is a great option for some homebuyers, but many decide not to take this route because they end up spending more money on interest over a longer period of time.
Another upfront expense to purchasing a home is the cost to close the deal, aka the closing costs. Many first-time buyers forget to save for the additional fees that are required on top of your down payment. Fees to consider are:
Loan origination fees
Appraisal and survey fees
Title insurance
Homeowners insurance
Private mortgage insurance (PMI)
Mortgage points
Property tax (typically 6 months of property taxes)
Escrow fee to the agent who helps you close
Attorney fees
Miscellaneous fees
Down payments are typically 5-10% of the house cost (20% is ideal) and closing costs are typically 3-5%. So, keep that in mind when saving for your dream home!
Add Up Your Monthly Expenses
Most home loans are meant to be paid off over a thirty-year period, making your mortgage payment a monthly expense. Before you decide on a budget for your new home, you need to add up your current monthly expenses to determine how much of your monthly income is left for your mortgage. Monthly expenses include:
Monthly bills
Loan payments
Food
Subscriptions
Childcare
Etc.
If you have not received a raise or started bringing in supplemental income since your previous home purchase, but you want a bigger house, you'll need to pay a larger down payment. The larger your down payment is, the less your monthly mortgage payment will be. Obviously, if you're making more money these days then you have more monthly income for a mortgage payment.
Calculate Your DTI
Your debt-to-income ratio is also vital to consider when establishing your home budget. Similar to adding up your monthly expenses, DTI is the total amount of monthly debt you have compared to your pre-tax income. The lower your DTI, the more home you can afford.
A recommended DTI is 28% of your monthly income or lower. To calculate the DTI you should aim for, use this formula: monthly income x 0.28 = DTI. Once you pay off enough debt to reach that DTI, you are likely to get approved for a better loan, depending on your monthly expenses that are in addition to debt.
Get Your Current Home Appraised
If you currently own a home and you're planning to purchase a new one, it's a smart idea to get your current home appraised. Knowing the value of your home can help you predict how much money you'll make from it. Homeowners in the market to buy a new home often use that surplus to pay for the down payment and closing costs on the new home.
Have more questions about how you can afford your dream home? Reach out to our friendly and helpful mortgage lenders today!
Exchange Bank of Northeast Missouri
Member FDIC
Equal Housing Lender
NMLS# 483241