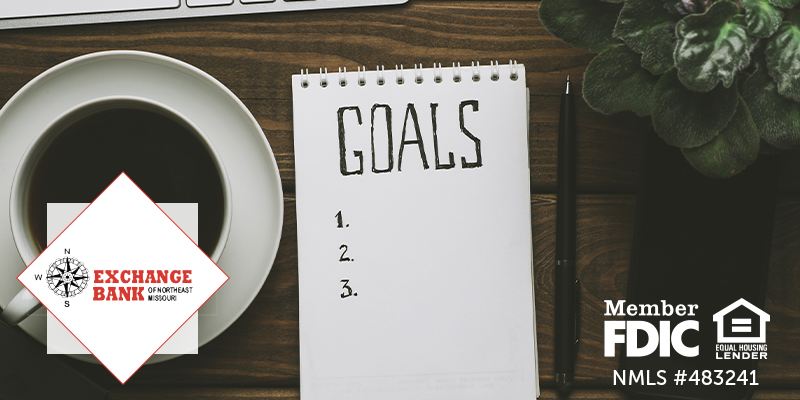 Have you recently fallen off the budget wagon? Have no fear, Exchange Bank of Northeast Missouri is here to help! Creating a budget is one thing but sticking to it is often hard. If you're someone who struggles with sticking to a budget, read these tips to get back on track.
Total Your Monthly Bills
If it's been a while since you last followed a monthly budget, it's a good idea to double check your monthly bills. Take a look at your monthly bank statement as an easy way to total up your bills. Write down what each bill costs, then write down the total as well. This is your new budget base – a.k.a the amount you need for essentials every single month.
Set Up Automatic Payments
After you check your bank statement to remember what monthly bills need to be paid, set up automatic payments for all monthly plans and subscriptions! Then you don't need to worry about obtaining late fees you didn't plan on. If you're worried about spending your paycheck before all the bills are paid, schedule your automatic payments to be paid on the first of the month. That way your essentials are taken care of first thing and you don't need to worry about overspending to the point where you can't afford to pay those.
Cap Your Fun Money
When we fall off the budget wagon, it's most likely because we're spending money whenever we feel like it, instead of giving ourselves healthy spending restrictions. After you total your monthly bills, essentials (gas and groceries) and determine how much to send to savings each month, set a limit for "fun money." Fun money is the amount you let yourself spend on absolutely anything you want, but after you spend x amount, it's time to stop! If you have your eye on something particularly expensive, try not to spend the fun money for a few months so you can afford the item!
Open Online Bank Accounts
The easiest way to keep track of your money is by setting up online banking for your checking and savings accounts. Online banking lets you see account activity for any account you have with the bank at the drop of a hat! Setting up online banking can help you keep track of your spending and savings habits to hold yourself accountable to your budget.
If you need help managing your finances further, feel free to reach out! Our experts are more than happy to sit down with you or give you a call to go over financial strategies that fit your goals and lifestyle.
Exchange Bank of Northeast Missouri
Member FDIC
Equal Housing Lender