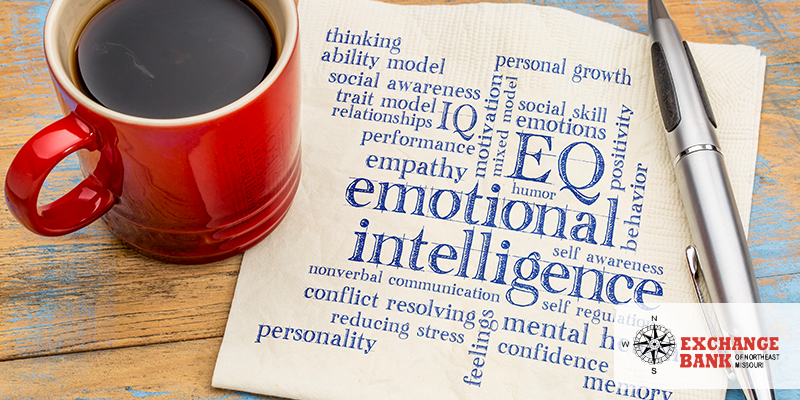 Who doesn't want a healthy financial life? Yet, the number of people who actually have one is decreasing. Americans' total credit card debt grew by 8 percent in 2017, with an overall 12.96 trillion in debt. While there are many underlying factors, one component that can be limited in your budget is emotions. You may feel helpless when it comes to taking control of your finances, but one of the biggest hindrances is your emotional state. The good news is, where you are at doesn't have to be where you stay!
Keep your finances in check by thinking through these emotions when it comes to financial decisions.
1. Sadness
Most likely you have heard the phrase, "You can't buy happiness." Even though many might know this, they have purchase habits that speak otherwise. Negative emotions like sadness have twice the intensity of positive emotions. This creates a feeling of a need or weakness to be remedied. For many, this is impulse purchases such as new shoes or ordering takeout after a bad day of work. The next time you're down, remind yourself of your goals that will inevitably make you happier in the long run. Maybe even make a list of what you are grateful for, instead of being down about circumstances beyond your control.
2. Anger
Similar to sadness, acting on anger can have damaging consequences. You may even have a feeling of hatred towards money because you think it is the source of all your problems. Feeling like you are constantly struggling with your finances is frustrating, and can cause you to think there is no point in making wise decisions, so why not buy yourself that new TV? You're angry and begin taking bigger risks than you should. Take a deep breath and remember that being consistent is key to success. Emotions are anything but steady.
3. Fear
Have you ever been told that your money defines you? We are here to tell you that you define your money. Maybe you are out of debt, but are paralyzed from making investment decisions because you fear falling back into old habits and feelings of guilt. Perhaps you worry about being accepted in society, so you break your budget to buy the latest name brand sunglasses.
4. Happiness
You're happy, and that's fantastic! Even so, emotions and finances don't mix. If you let happiness rule your spending, you may lose sight of reality, becoming overconfident with the amount in your bank account.
Letting emotions creep into your finances will slow you down in getting to your goals. Meet with a trusted financial advisor at Exchange Bank of Northeast Missouri to help you make calculated decisions and create a monthly budget so you can set yourself on a path for success.
Exchange Bank of Northeast Missouri
Member FDIC
Equal Housing Lender