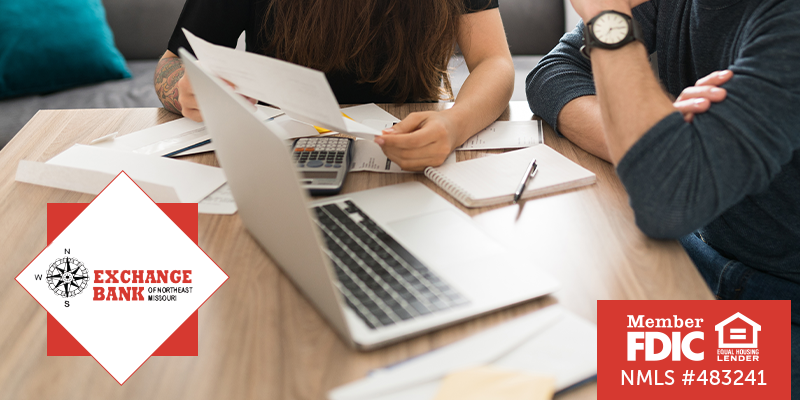 There are so many benefits to having a checking account. Manage your money and day-to-day spending by opening a checking account. Keep reading to learn about the top benefits of owning and operating a checking account!
What is a Checking Account?
A checking account is a transactional account which is typically used to make everyday transactions convenient. The funds in your checking account can be accessed by check, cash withdrawal, debit card, deposits made at our branches, or remote deposits. To learn more about the checking accounts we offer, click here.
How Does a Checking Account Work?
Operating your checking account is EASY! You can deposit your money into your checking account by utilizing direct deposit, mobile deposits, or stopping by the ban, whichever is more convenient for you and your lifestyle! When you go to use that money, you can simply make a cash withdrawal at a branch or ATM, use a check, or pay with your debit card. Checking accounts can also simplify your routine payments. Utilize mobile and online banking to make electronic payments from your checking account.
What is the Difference Between Checking & Savings Accounts?
The biggest difference is as simple as it may sound – savings accounts are to save your money and accrue interest. A checking account is a perfect account to use for day-to-day spending, routine expenses, or to take out cash. Many people utilize their checking account as a tool to stay within their budget and allocating what is meant to be saved to a savings account.
Benefits of a Checking Account
As we have already outlined many benefits of a checking account, here are a few more!
Owning a checking account is a safe place to store your money and allows the option of not having to carry cash. The funds in your checking account are insured by FDIC.
Operating a checking account allows your bank to provide proof of payment. Having a checking account and securely paying your bills will help overtime in building your credit.
Using a checking account is a convenient and secure way to deposit and spend your money. You have the ability to access your funds without having cash. Paying your bills and making online purchases just got easier with the help of a checking account.
Exchange Bank of Northeast Missouri can get you started on opening your next checking account! Contact us today or stop in to get started.
Exchange Bank of Northeast Missouri
Member FDIC
Equal Housing Lender