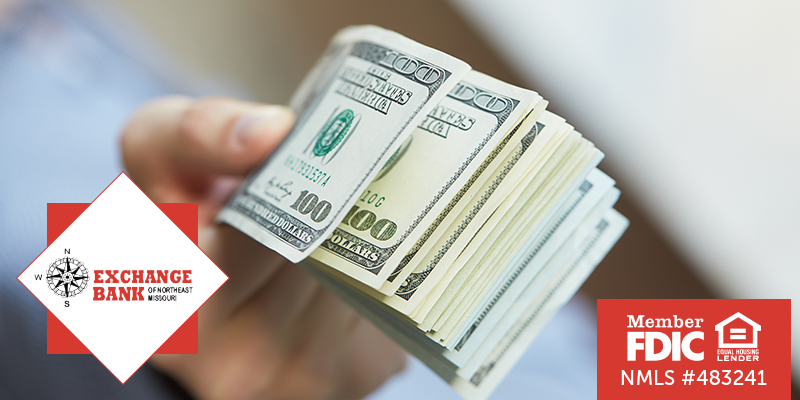 Are you struggling to get an emergency fund in action? It can be hard to understand the depth of what to start with, monthly contributions and how to build it up. An emergency fund is essential for unforeseen circumstances, a drop in income and all the chaos life can throw at us at any point. Most financial advisors suggest having enough in your emergency fund for 3-6 months' worth of expenses based on your personal situation. The more you can build your emergency fund, the better!
1. Start NOW
If you haven't heard it already, the best time to start your emergency fund is NOW! Especially in the last few years, we can all agree to expect the unexpected. You can never plan for an unforeseen event perfectly but setting aside money to back you if there were ever a time when there is a huge expense or a change in your income will help you not be completely empty-handed. Do not be overwhelmed by what is suggested for a total amount when you are getting started. An emergency fund can vary from person to person based on their individual situation and family life. How can you start now? Contact Exchange Bank of Northeast Missouri to open a savings account for your emergency fund today.
2. Do NOT Touch It
Now that you've started your emergency fund, DO NOT TOUCH IT. Your emergency fund should only be used for emergencies. So, when in a position to potentially use your emergency fund, ask yourself a few of these questions:
Is this purchase necessary?
Is there another way to pay for this expense?
How unexpected is this expense?
How will this expense adjust your emergency fund?
It is very important to consider the process for building and rebuilding your emergency fund. Once you set aside your rainy-day fund, it is very important you create or continue to follow a budget and LIVE BY IT!
3. Separate Your Savings from Your Spending Money
When setting aside savings for your emergency fund, be sure to define the difference between your emergency fund, savings and your spending money. You can even label your accounts if you need to! This tip becomes much easier to incorporate and follow when you have indulged in the world of budgeting. The more you can cut out unnecessary spending and allocate a percentage of your earned income to your emergency fund, the sooner and faster it will grow to where you need it to be.
4. Start a Side Hustle for Savings
Once your budget is finely detailed and your emergency fund begins to grow, add a side hustle to grow your emergency fund quicker. Whether your side hustle is solely for growing your emergency savings or only a percentage, do what you personally need to at that stage of life you are in. If you are certain there are potential life changes that could result in an unforeseen emergency expense, start saving quickly with a side hustle.
Check out some side hustle recommendations this summer:
Cater a holiday party with your favorite recipes or sweet treats
Offer some spring cleaning
Become a house or pet sitter for people traveling this summer
Garden or assist with laying rock or mulch
5. Sell Some Things You Aren't Using
Jumpstart your emergency fund by doing some personal spring cleaning. There are many great options online for selling your things fast. You can always organize a garage sale. As you do your spring cleaning this year, ask yourself what you haven't been using and what can go. You will be amazed how selling a few things can add a fantastic chunk to your emergency fund and clean out your closets.
6. Contribute Each Month
Contributing to your emergency fund each month will become a habit when you get into the swing of doing it. Until you get your emergency fund to where it needs to be, do not slack on a monthly payment to that account.
You never know how or when you will need these funds. Get prepared for a financial setback today, because they do happen. Reach out to Exchange Bank of Northeast Missouri today to discuss how to start your emergency fund account!
Exchange Bank of Northeast Missouri
Member FDIC
Equal Housing Lender