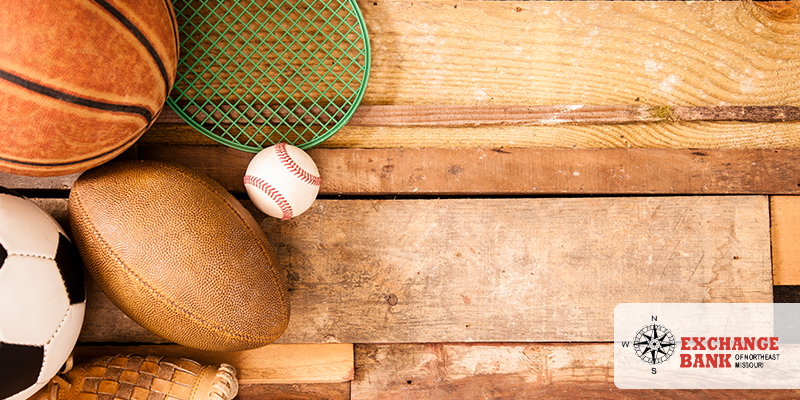 As a parent, you want to do your best to give your children a great childhood and prepare them to be successful, contributing members of society. One of the ways that many parents are doing this is by encouraging youth sports. They realize that there are great lessons learned from athletics, like how to be a part of a team and physical health. It's also a good way to get kids away from the screens! By the same token, you may not realize that sports, particularly pay to play, have additional benefits of teaching your children about money, if handled correctly.
Spending on youth sports has grown incredibly high. So high, in fact, that it has prevented many kids from being able to participate at all. It's estimated that spending has grown up to 10.5 percent of gross income. While we certainly don't recommend you sacrifice your retirement for your children to play, developing a spending plan within your budget, and including your children in the process will help them to understand that this does come at a cost. Yet, spending too much may have the reverse effect, putting extreme pressure on youth to perform worthy of the costs. It's important to set boundaries, and stick to one or two sports. The more you involve kids in your finances, the more comfortable they will be with money in their adult life.
Earn
Most schools don't teach financial literacy to minors, and even if they do, the national average of financial literacy is still at 59.6 percent. Instead of throwing money at the costs, have your children earn the money for participation or athletic gear. They could complete additional chores around the house, mow neighborhood lawns, or even help with training others younger than them. At any age, this is setting them up for the simple realization that things cost money, a concept muffled for many younger children.
Save
Encourage your children to save at least 15 percent of what they earn for next season, or incidentals. No matter what they are working for, it is incredibly important to teach them the habit of saving a portion of their earnings. This provides opportunities for them to understand spending on what you want now vs. what you may need in the future.
Give
Whether in time or their finances, helping your child understand that not every youth has the means to participate in pay to play sports will be relatable to them in various ways later in life. If they would like to give a small percentage towards helping others pay for gear or participation it would be a relatable opportunity for them to understand how much meaning there is in giving. They could even give of their time to help teach others to refine their skills.
In whatever way you want to teach your children about finances, getting the conversation started is the most important step for them being comfortable and competent with money!
Exchange Bank of Northeast Missouri
Member FDIC
Equal Housing Lender