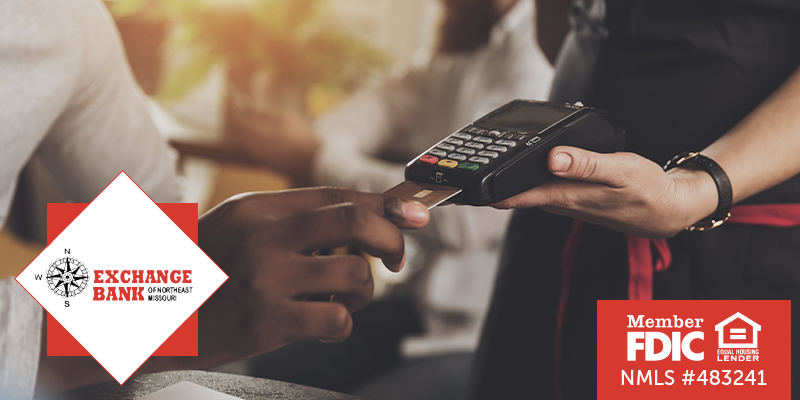 If you don't have a debit card, don't worry, these top five reasons will convince you! If you're reaching to make purchases, a debit card is a great asset to your wallet and financial freedom. Keep reading to learn the top ways a debit card makes your purchases simple.
1. Makes Purchases Convenient and Simple
Ever reached in your wallet and are short on cash? Having a debit card on hand makes it incredibly easy to either withdrawal funds from an ATM or simply use the card to make your purchases instantly. A debit card can truly be your only form of payment wherever you are. A debit card allows you the freedom to make everyday purchases convenient and you can track your spending instantly from your mobile app.
2. Budgeting Made Easy
When you use your debit card, you are withdrawing money directly from your checking account. If you are working towards bettering your budget, a debit card is a great tool to help you do so. When you make a purchase with your debit card you will be notified right away.
3. Safe Form of Payment
One of the huge benefits of utilizing a debit card are the safety factors. With a debit card you can make secure purchases and not have to worry about carrying cash. With your debit card you can be notified every time your card makes a purchase, that way if it is a fraudulent purchase, it can be reported through Exchange Bank of Northeast Missouri immediately. If you lose your card, don't worry, you can cancel it immediately and have it replaced.
4. Debit Cards Can Reward You
Depending on the debit card you choose, you may earn rewards simply by using it! To learn more about the specifics of our debit cards, head over to our website.
5. Makes Paying Bills Effortless
One of the huge benefits of using a debit card is the ability to set up your bills automatically to be paid. This will help keep you away from a late fee or interest. This is a huge benefit to bettering your credit score. With a debit card you will avoid having to make a big payment, as it comes directly from what you have in your checking account. Many find they are likely to spend less and be less of an over spender when what they have is what they can spend.
If you are looking to get started on a debit card, we can help! At Exchange Bank of Northeast Missouri, we are focused on making your day-to-day financial goals effortless and with a debit card, payments are made easy, safe, and convenient.
Exchange Bank of Northeast Missouri  
Member FDIC 
Equal Housing Lender