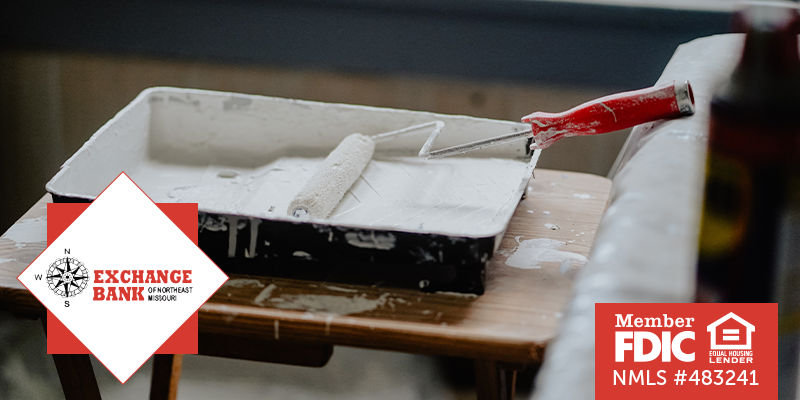 Ready to upgrade your home in a wallet-friendly way? We're here to give you lots of ideas for your next project. Rather than explaining each idea in detail, we're going to list 12 projects that you can take and make your own. Let's get started!
1. Add a fresh coat of paint.
One of the simplest and cheapest ways to upgrade a room in your home is to pick a nice paint color for the walls. This can brighten and modernize your space in less than 24 hours.
​2. Replace your cabinet and dresser hardware.
You'd be surprised at how much of a difference it makes to simply replace your outdated hardware for a more modern look!
​3. Hang string lights on your patio or porch.
There's nothing quite as warm and comforting as sitting under some beautiful outdoor string lights.
​4. Repaint your kitchen cabinets.
If you have outdated kitchen cabinets, you might not have to completely replace them. Instead, paint them a lighter, neutral color, or if you like the color, touch up the paint job that's already there.
​5. Get a new shower curtain.
Swapping out your old shower curtain for a new and improved one is one of the cheapest ways to change the look of your bathroom.
​6. Add an accent wall.
Have a room that's a little boring? Paint one wall a bolder or darker color to make it stand out.
7. Get rid of the popcorn ceilings.
Out with the old and in with the new! Click here to learn how you can get rid of your popcorn ceiling on your own at home.
8. Paint the front door.
Upgrade your curb appeal by painting your front door to make a better first impression.
​9. Replace your ceiling fans.
You can either get new fans altogether or save money by simply repainting the fans you already have to make them more modern.
​10. DIY some wood shelving.
Give your kitchen the popular look of open shelving by building wood shelves for the walls.
​11. Upgrade the house numbers on your front door.
This small change can make a big difference on your home's curb appeal. Replace the old numbers with larger, modern numbers to match the look of your house.
​12. Add some greenery.
One of the best ways to improve the look of your house is to add plants, real or fake, in the rooms that need a little life.
When it's time to complete the bigger home improvement projects that might be a little pricey, we have the personal loan to help you get it done. Contact us or visit our website to learn more!
Exchange Bank of Northeast Missouri
Member FDIC
Equal Housing Lender