Posted On: March 7, 2023 by Exchange Bank of Northeast Missouri in: Mortgages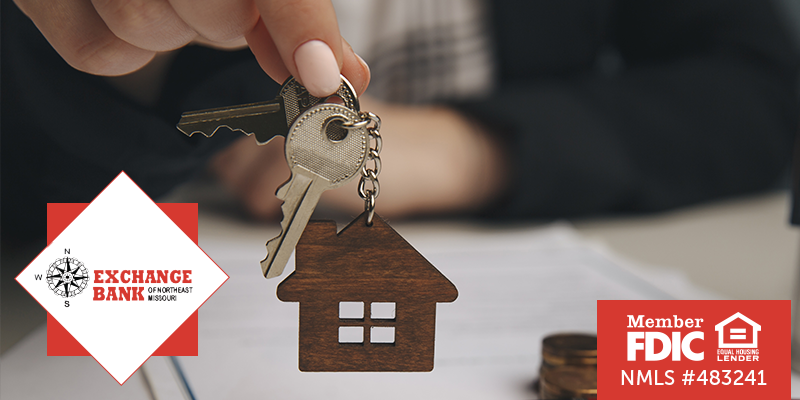 When it comes to real estate Exchange Bank of Northeast Missouri understands it's a localized market. If you are in the market for a new home, it is extremely important to understand the advantage of working with a local mortgage lender. In this blog, we will outline the top advantages and benefits of working with a local mortgage lender.
#1 Local Expertise
When it comes to a profession, most would agree your knowledge is unique to the market you serve – that is no different when it comes to real estate. A mortgage lender's knowledge and resources are unique to the area they serve. Using a local lender benefits you in the sense that these neighborhoods are their neighborhoods. Working with a lender who is knowledgeable of your local market will keep you ahead of the game when it comes to purchasing your dream home. Every town and neighborhood is different, a local lender will know the in's and out's. They also know the good, bad, and unfortunately the ugly. A local mortgage lender will help you navigate through all of this!
#2 Local Network
A huge advantage of pairing with a local mortgage lender is the cultivated relationships they've built within the community. Local lenders have spent years building relationships throughout the community to properly serve them. Your local lenders have vast working relationships and a network of support services including local appraisers, title companies, and real estate agents. Some lenders can even recommend interior designers, landscapers, contractors, plumbers, and pool services, you name it! You deserve a lending partner who will put dedicated work into making sure you have the right home loan and make purchasing your dream home a reality.
#3 Local Approach
Local lenders are available in the neighborhood you desire. The loan process can be difficult, but with an expert lender your next mortgage process will be made simple with guidance every step of the way. Purchasing a home can be an extremely overwhelming, confusing, and anxious process. A local lender will be able to provide a localized approach to give you peace of mind. What is a localized approach? When using a local mortgage lender, you're not routed through a call center, you don't receive an auto-reply email and you don't have to explain your situation to nine operators in the hopes that your needs will be met. A local lender offers personalized service with a dedicated support team. 
#4 Local Communication
When working with a local mortgage lender, the communication and service you receive will be unmatched. Local lenders are more likely to create an experience that matters, while cohesively making it the best process tailored to you. A local lender will know how to communicate in the area, and will work for you through a portfolio of loan options.
#5 Working with EBNEMO
At Exchange Bank of Northeast Missouri, our local mortgage lenders are ready to serve you throughout your home loan process. We are always here to field questions, comments, and concerns. Feel free to contact us anytime. We are happy to go over your unique situation before determining the ideal loan program for you based on your goals and your desired market. Visit our website today to learn more about our mortgages and connect with a local lender.
Exchange Bank of Northeast Missouri