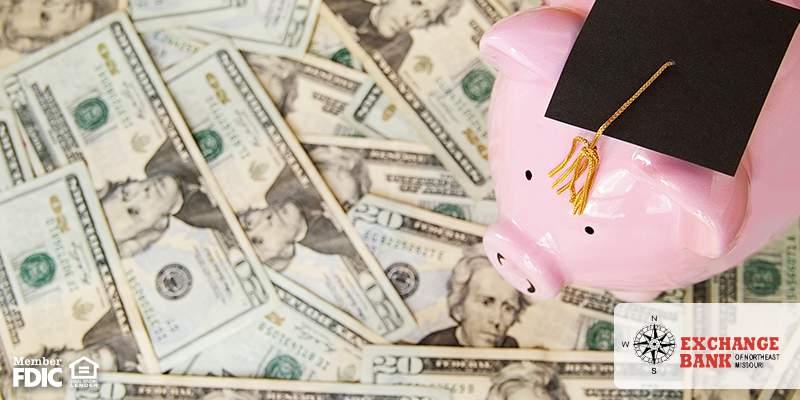 What they didn't teach you in school was how to pay for school. Many know what it's like to look excitably into your direct deposit account or open that envelope on payday to only be dissatisfied by the large withdrawal that was taken towards your student loan debt.
Confronting what seems like the impregnable wall of debt can be overwhelming. And many can feel unprepared - even duped at the debt to income ratio their college degree has given them. However, it doesn't have to be this way forever. By changing your strategy and perspective on your educational investment, you can eliminate your monthly payments at an accelerated rate. Learning to tackle debt in the right way will become muscle memory for future financial discipline.
Choose the Right Repayment Plan
Americans owe 1.45 Trillion in student loan debt, spread out among 44 million people. While this may seem counterintuitive, choosing the right plan for your income can make a large difference in how much you pay over time. 85 percent of student loans are either: Stafford, Perkins, PLUS, & Direct Consolidated. They have 5 repayment options, with the lowest minimum payment starting at $50 for ten years, to the income-based plan that takes a "fair" percentage of your salary (decided by the Federal Government) and forgives any debt left after 25 years.
Although it's tempting to pick whatever has the lowest monthly payment, it isn't the wisest. How much you pay and on what terms can seriously impact future investments like a home or being able to put enough away for retirement. Try to pay 10% of your gross (pre-tax) income towards your debt. By biting the bullet now, you will give yourself freedom in the future.
Scrap for Savings
There are some basic practices you can implement to prevent being delinquent on payments. One of those is consolidating your Federal loans. This won't initially save you on interest, but it will help to relieve you from the headache of keeping track of many different loans. Having them all in one place with one simple payment will enable you to stay on track. Second, sign up for automatic withdrawals from your checking account. Doing so will cut your interest rate by .25 percent.
Keep Your Eye on the Prize
The average student loan monthly payment is $351 a month, and we recommend you paying more than that if you can fit it into your budget. The most important thing you can do is to not fall off the wagon when it comes to tackling your debt. Stay focused on the goal set before you. The impulse purchases and comforts of the present are alluring, but ridding yourself of a financial burden is more rewarding. The more you take hold of your debt, the sooner it will be conquered.
Exchange Bank of Northeast Missouri
Member FDIC
Equal Housing Lender