Posted On: November 2, 2016 by Exchange Bank of Northeast Missouri in: Online Services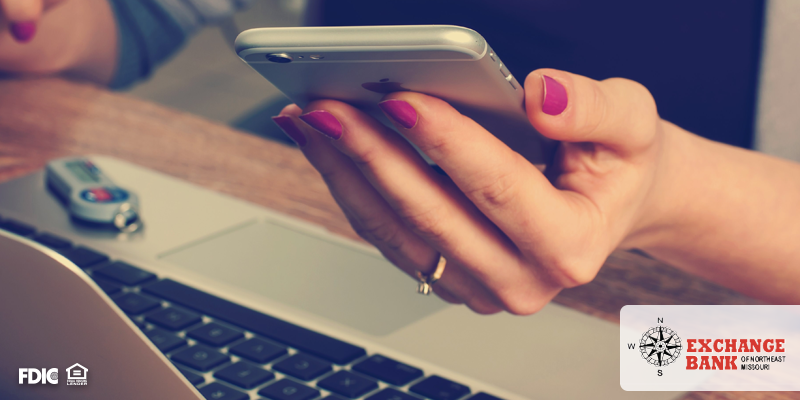 What if driving to the bank to deposit a check was no longer a weekly chore? What could you do with that extra time? At Exchange Bank of Northeast Missouri, we think you could do a lot! Starting this October enjoy the simplicity of Mobile Check Deposit when you have an open checking or savings account! See how you could start saving time today:
Save the trip and with a few clicks and pics on your phone, you've turned a half hour errand into a five-minute to-do. Use the extra time to sleep in, run a different errand, or simply enjoy your day!
Integrate with Mobile Banking.
Not only do you have all the perks of mobile check deposit, but within the mobile banking app you can also transfer funds, pay monthly bills, and monitor your personal accounts.
Unrestricted hours are one of the greatest perks of this convenient app. Make your deposit at any time, any day to begin adding it to your account. That way whenever you have a moment to manage money, the opportunity is there for you!
Start taking back your day, by making more time for the little things. Mobile check deposit from Exchange Bank of Northeast Missouri can help! With so many helpful operations and applications, how will you start saving time?
Exchange Bank of Northeast Missouri
Member FDIC
Equal Housing Lender