Posted On: October 26, 2016 by Exchange Bank of Northeast Missouri in: Online Services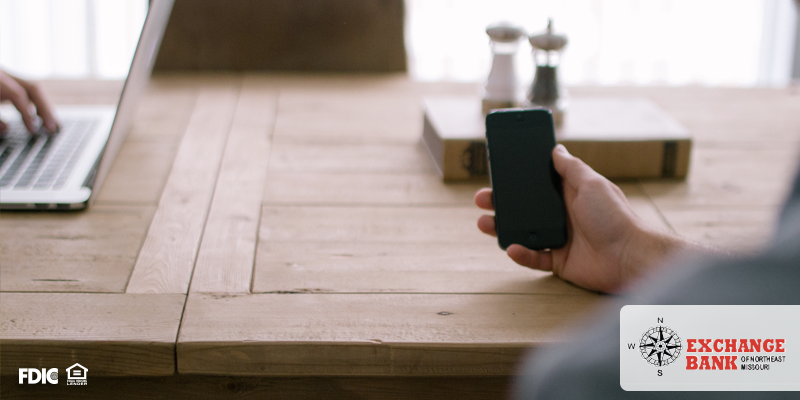 Today Americans are busier than ever, working over-time, supporting community activities, and still providing their families with love and attention. With so much to do and so little time, Exchange Bank of Northeast Missouri would like to help! With our dedicated mobile banking platform you can monitor your personal finances whenever you have a few spare moments. We realize you may have some questions about our mobile banking so let us show you how to bust some of these common mobile banking myths.
It's not secure.
Just like our website, our mobile banking platform is protected by industry leading security software. You can be sure your private banking information is well-guarded 24/7 by our designated servers and network systems.
It has limited capabilities.
With a wide variety of applications, this free app can help you to pay bills, view recent transactions, deposit checks remotely, transfer funds and view account balances.
It's difficult to use.
Like many apps you currently use on your phone, our designated mobile banking app has a simple design that helps you navigate quickly and easily. If you have any questions on how to operate specific functions in the app our staff would love to walk you through it in person or over the phone.
It's only available on iPhones.
Just as we have savings accounts to fit every personality, we have a mobile banking app to fit your phone's operating system. Currently offered on both the Apple App Store and on Google Play, this convenient app is available for both Apple and Android devices.
Start saving time during your busy day today, with assistance from Exchange Bank of Northeast Missouri! Click HERE to enroll in online and mobile banking today!
Exchange Bank of Northeast Missouri
Member FDIC
Equal Housing Lender